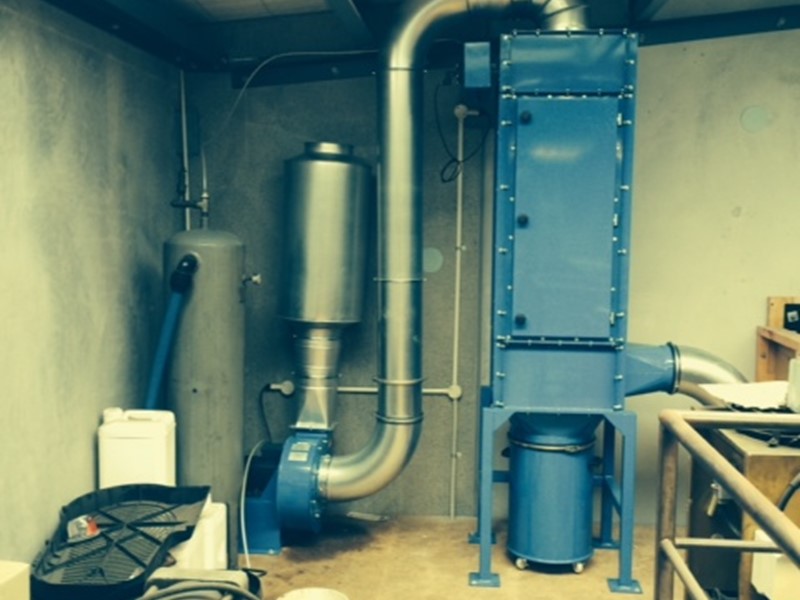 Fume Tower fills the gap
---
The newly launched Fume Box from NZ Duct+Flex is the ideal solution for Hunter Filling Systems Ltd – a successful engineering based manufacturer located in Hamilton. The company specialises in design and production of liquid filling systems and associated packaging for New Zealand companies as well as an export market.
Quality without compromise is reflected in the systems manufactured, and staff safety and wellbeing is paramount to the company.
Simple solution is permanent extraction not needed
Ideal for capturing the powders from cutting, polishing and grinding metals, the Fume Box fills a huge requirement for a simple 'plug in' 240V single phase system, where a permanent extraction system is not warranted.
The Fume Box is manufactured by JKF Industri, Europe's largest dust extraction specialist, and despite being at the budget end of the range, the filter is powder coated, offers easily programmable compressed air cleaning and can be purchased with an integrated fan, or the fan can be installed separately depending on the site.
The Fume Box's compact foot print (650mm square) makes it ideal for small workshops and the 69 litre bin is easy to empty – the bin itself is on casters, the base of the unit is bolted to the ground.
The single pleated cartridge can efficiently deal with debris from up to 2 -3 Fume Arms. Powered by a 2.2kW motor, the 22kW JKF fan is effective whilst keeping running costs low.