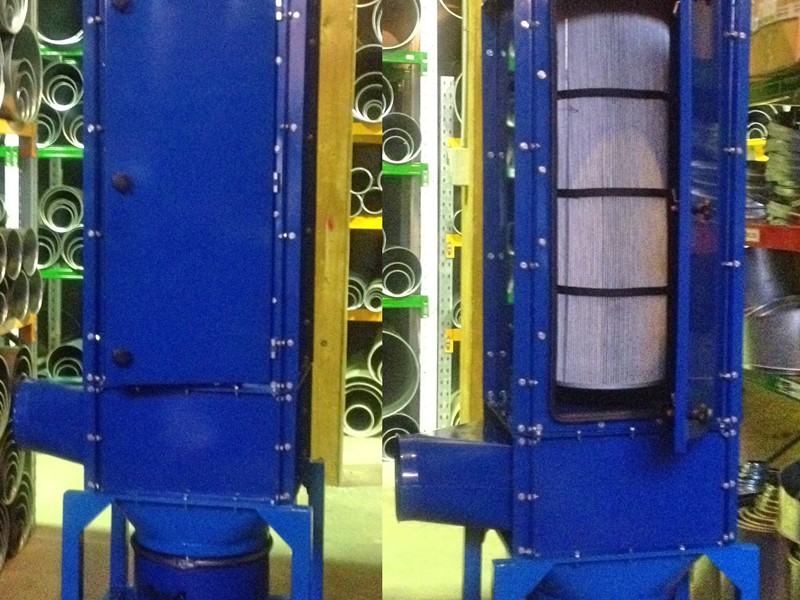 Compact Budget Filter
---
Geoff Ebdon, Sales Manager at NZ Duct+Flex says "With Worksafe inspectors becoming more vigilant in the way work areas are being ventilated, there is a requirement for dust and fume extraction from Fume Arms or small hoods to be improved so the whole factory doesn't fill with fumes, polluting the air for the other staff working 'downwind'. Sometimes you can vent these extractors to the atmosphere via the roof, but some situations demand filtration first, such as when dust concerns neighbouring companies and so on."  
3 phase not required
The new Fume Box can be supplied with a JKF Industri 2.2kw fan (single phase 240v power) and just needs a compressed air supply. It is then ducted to the Fume Arms or hoods concerned.
Manufactured by JKF Industri, Europe's largest dust filter supplier, the Fume Box can be purchased with the fan integrated or separate.
Small and effective
The Fume Box's compact footprint (650mm square) makes it ideal for small workshops and the 69L bin is easy to empty. The bin is connected by a simple lever lock and fitted with casters.
A single pleated cartridge can efficiently deal with debris from up to 2 -3 Fume Arms. Cleaning is controlled by a simple to pre-programme and adjust electronic control unit for the pulse cleaning.