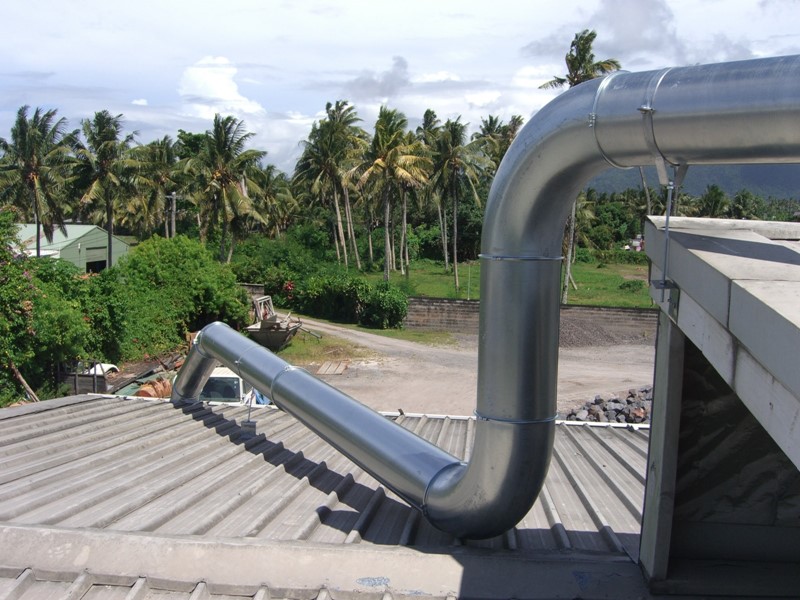 Installers Galore in Apia
---
Looking after staff
Finding installers to assist in the installation of a new filter at the site of Samoa's biggest privately owned company, Apia Concrete Products, was no issue for Neal England, NZ Duct+Flex's Engineering Manager.  Apia Concrete, established over 40 years ago, were able to provide a full rugby team of helpers when work was carried out to reduce the concrete dust produced during mixing and loading of their 80 unit cement truck fleet. Vernon Wetzell, son of the founder, explained they had the worst problems as the cement bags were cut open and added to the hopper - which feeds the cement and fill to the mixer trucks. Staff were getting exposed to the cement dust and for a family company that wasn't acceptable. 
With many of the 70 plus staff being with the company for over 30 years, everyone wanted to help with the install work and the Modular filter and matching fan that normally takes  2-3 days to be installed was standing in just hours.
Modular filters – simple low maintenance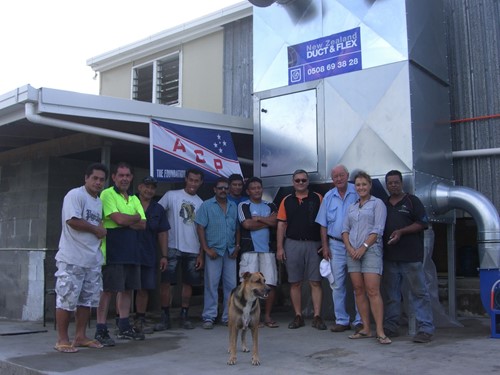 Geoff Ebdon, Sales Manager said "These filters have no moving parts, apart from the impeller in the fan motor so are ideal for a location like Samoa.  This simple operation, coupled with LIP LOCK® ducting which is easy to quickly clip together, meant the whole thing was up and operating in just over two days." 
Vernon confirmed that the system is working well and staff have immediately noticed the difference.