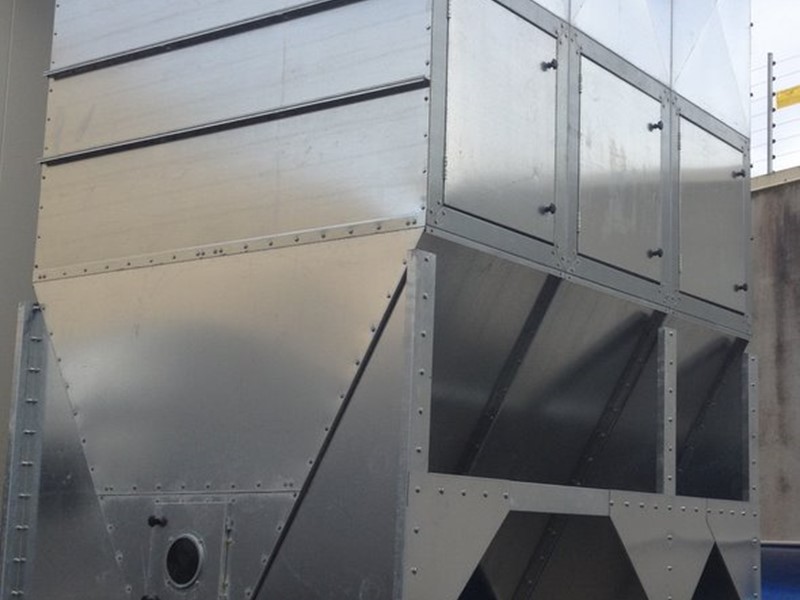 Veni Vidi Vici
---
Save cleaning up time!
Having invested in a new CNC machine, V3 knew it was critical to maintain dust free surfaces enabling staff to paint and finish items, without having to clean up all the time. 
The 6 module filter with 84 bags from NZ Duct+Flex gives more surface area for the same amount of money as many smaller filters available and is consistent with JKF Industri design engineering principle of Low Pressure-Low Maintenance operation. The 3 large doors make access to the filter bags very easy. NZ Duct+FLex were also able to supply the Danish made fan and modular ducting and flexible hose required. The major benefit of modular ducting is that when V3 expand, everything will be able to be re-used and reconfigured.
Solution for a Joiner
JKF Fan