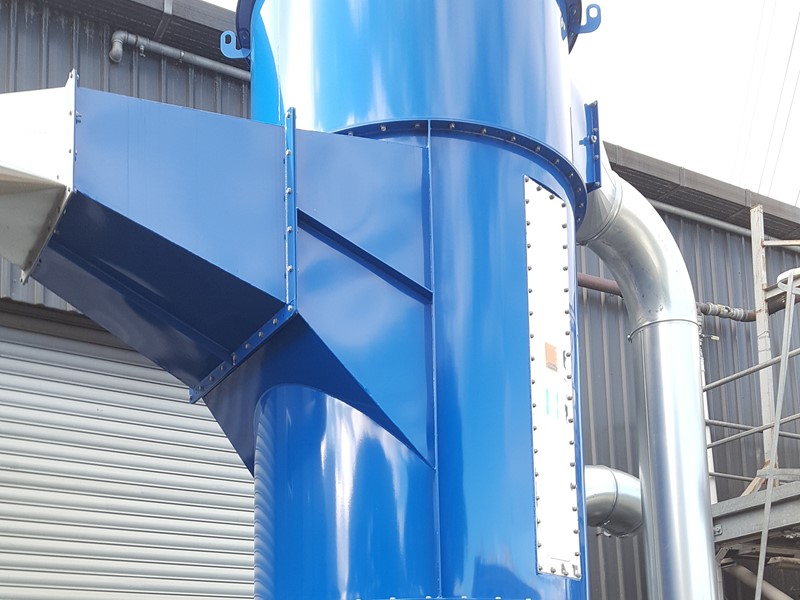 Plastic bag recycler saves energy costs with Dust Filtration!
---
Astron is one of Australasia's largest processors of plastic waste.
Being at the forefront of plastic recycling for over 30 years, Astron naturally went to the very experienced European market to source new machinery for the recycling process and to deal with the dust that the cleaning process generates. NZ DUCT+FLEX specified a DUST STORM DS20 Pulse filter from JKF in Denmark to do that job in the safest, and most environmentally and energy efficient way in keeping with Astron's own ideals.
The recommended JKF unit with PowerPulse® is the world's most energy efficient compressed air pulse cleaning system.
Cleaning

- PowerPulse

®

controls the filter automatically, monitoring differential pressure, only initiating a cleaning cycle if it detects the filter cartridges need cleaning. Saving large amounts of compressed air, it also reduces wear and tear on the filter cartridges.
Pulse Control

-PowerPulse

®

controls the force of the cleaning by monitoring the filter performance and adjusts automatically the total amount and even the 'force' of the pulse between 2 and 5 bar. More compressed air is saved with reduction in wear of the bags
Single bag cleaning

- PowerPulse

®

cleans each bag individually giving precise accurate and consistent cleaning to the whole filter bag system, maintaining the extraction level at its maximum.
PowerPulse® has been shown to save between 50-90% of the compressed air used by other systems. 
The JKF DS20 units include a ATEX approved explosion venting  system. In the unlikely event of an explosion in the dust filter, the unit releases any explosion that might otherwise damage the filter unit and cause parts to damage equipment, the building or staff.
Joseph Price, Operations Manager at the East Tamaki, Auckland site commented : "All the features of this unit are attractive. Its safety, long term running costs, the energy and environmental considerations. When your company is a leader in recycling and conservation, it's important not only to talk about the environment but action those ideals. "