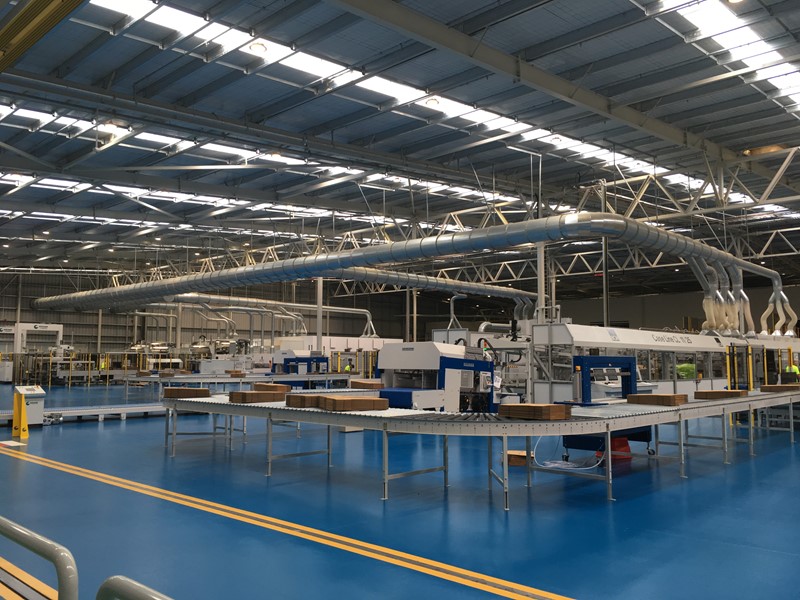 The Need For Industrial Dust Control Systems When It's A Dusty Business
---
Industrial Dust Control Systems
Dusty environments are dangerous. Symptoms of a dusty workplace can be immediate: coughing, wheezing, aggravated existing asthmatic conditions, or increased breathlessness resulting in time off work.  But a dusty workplace can cause serious lung problems that don't present themselves until decades after the person has been exposed. The health hazards of working in mining and flour-milling environments have long been recognised and documented, but by limiting exposure with proper dust control, mines and mills can decrease the health risks for their employees. All the more reason to ensure that you select the right type of industrial dust control system for your needs.

Poor dust control can also result in more immediate and catastrophic hazards: dust explosions. Coal, sawdust, and magnesium are three of the most common causes of combustible dust explosions. However, other mundane materials such as grain, flour, sugar, powdered milk, and pollen can also lead to dangerous dust clouds forming and exploding.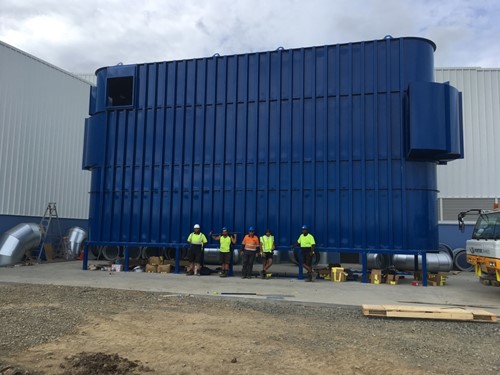 Who has responsibilities for industrial dust control?
There are legal requirements to manage the risks when at work including the management of dust. The New Zealand Health and Safety at Work Act 2015 (HSWA 2015) came into effect on 4 April 2016, and requires people to be protected from all risks they are exposed to whilst working.  WorkSafe New Zealand was established in December 2013 and is New Zealand's primary workplace health and safety regulator. 
A guiding principle of HSWA is that workers and others need to be given the highest level of protection from workplace health and safety risks, as is reasonable.
NZDUCT+FLEX has supplied dust control systems for the following industrial situations:
Fruit sorting areas in large scale packing plants

Processing of minerals in jewellery manufacture

Quarries extracting stone

Asphalt plants

Grain processing/storage

Recycling plants

Bulk handling of chemicals, pesticides, fertilisers, and soil

Bagging and handling operations particularly of flour, chemicals

Polishing grinding areas eg for creating kitchen benchtops

Wood processing on any scale – including sawmills, joinery/kitchen workshops, workshops cutting mdf, and school technology rooms
Unique safety features on industrial filter systems provided by NZDF include VFV – vertical force venting to allow any shockwave from a dust explosion to vent vertically instead of horizontally (across a factory building or car park injuring anyone in its path) and  retain and fireball or exploding dust within the unit. The state of the art cleaning systems POWERPULSE® in many of the filter ranges also keep the dust collected where its supposed to be, and are extremely efficient in lowered use of compressed air required.
NZ DUCT+FLEX have been supplying these key industries with 100's of filter installations over the last 10 years. Supplied and technically supported by Danish based JKF Industri, who have over 50 years experience in safe European practises, NZDUCT+FLEX are able to improve the work environment with dust control systems to suit any industry from the extensive range of filters available.