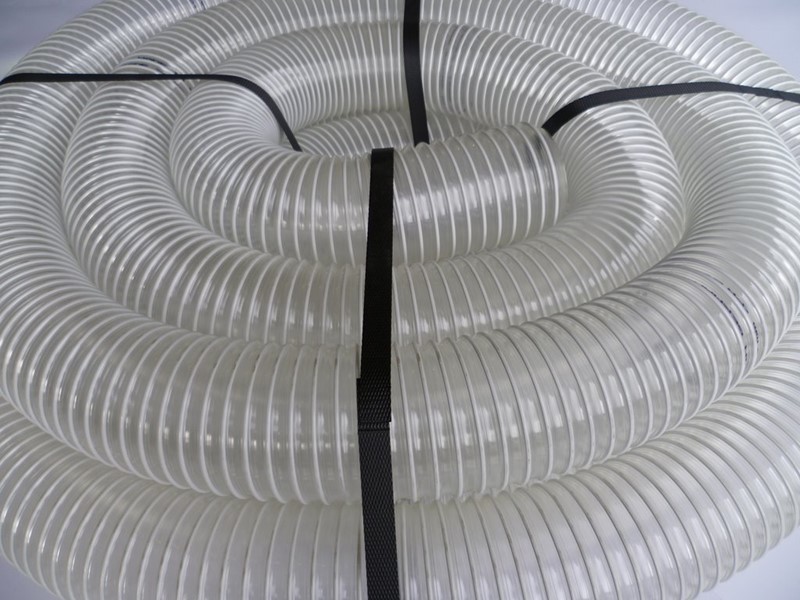 Food processing – Specialist Food Flex
---
When Xenos, a NZ owned and operated company needed flexible duct in various sizes for their Christchurch plant, they contacted NZ Duct+Flex.
FDA and EU approval for Food use
Based in Auckland, NZ Duct+Flex were able to supply Food Grade Polyurethane flex immediately from stock, which met the strict requirements for food use according to the FDA and EU regulations. Manufactured in Germany by flex specialist Schauenburg, the product which is available in a range of sizes from 25mm to 203mm, is a Polyether-polyurethane material (with wire helix) that is resistant to hydrolysis and microbes, is non toxic and food use approved. The product withstands a temperature range of -40ºC to 100ºC, and is available in 10m coils although NZ Duct+Flex are happy to sell a single metre if that is all the customer requires.
Matthias Kerkmann, Engineering Manager at Xenos, said that every stage of the processing is carried out within a sterile environment to ensure there is no chance of recontamination. He was impressed at how efficiently he was able to place his order for the specialist flex and have the goods arrive and fitted the same week.
"There are many flexible duct products available," says Geoff Ebdon from NZ Duct&Flex, "however buyers should always ask for proof that the products are actually certified to the stringent regulations if Food grade flex is required. In this actual case the flex was not being used for food conveyance but like so many similar food processors, Xenos have the highest of standards to adhere to and they needed the regulated product on their site".
Solution for Food Industry:
Foodgrade 25mm-203mm Minimum order 1 metre!